Hall Of Fame Profile
Darryl Sittler

Induction into Hockey Hall Of Fame - Sept. 1989

Darryl Sittler's 70-71 Rookie Card

Darryl Sittler played 2 1/2 seasons with the Flyers in the early 1980's, but will best be remembered as a Toronto Maple Leaf - and a Flyer nemesis. Darryl was Toronto's answer to Bobby Clarke - a player with leadership, character and hard work.

| | |
| --- | --- |
| Sittler in rookie year | Darryl Sittler was born in St. Jacobs, Ontario , on September 18, 1950 . He grew up as a Canadiens' fan and played his junior hockey with the London Knights of the OHA. He was selected by the Leafs and in 1970-71 played his rookie season. His biggest thrill that year was being able to play in Montreal against Jean Beliveau in his last year. Unfortunately Sittler broke his wrist that year was limited to just 49 games, scoring just 10 times and getting only 18 points. The following season, things didn't appear to improve. Darryl scored just 15 times over 74 games. Despite these problems , Darryl would never play a single game in the minors during his entire career. |
| | |
| --- | --- |
| Things finally started to improve for Darryl during the 72-73 season, scoring 77 points. Sittler wouldn't fail to score at least 60 points during a season again until his final year. The next year Sittler would end up 3rd in all star voting for centers, scoring 38 goals and getting 84 points in the process. In 1975-76 Sittler would become the first Leaf to score 100 points - achieving that feat again in 1977-78. For three straight years ('75 through '77), the Leafs would battle the Flyers in the playoffs. The Flyers would win each of those series, but none of them would be easy, as the rivalry between Clarke and Sittler would grow. In the '76 series (won by the Flyers in 7 games), Sittler scored 5 goals in a single game which tied the record held by Rocket Richard for most goals in a playoff game (that record would be tied in the next series against the Bruins by Reggie Leach). | Sittler vs Clarke |
Sittler scores game winner
In 1976 Canada Cup

That 5 goal performance was one of the highlights of Sitter's career , but not the only one. On Feb. 7th, 1976, Darryl set an NHL record with 10 points in a single game (a record that still stands today). Later that same year Sittler would score what he would consider the biggest goal of his career. In the 1976 Canada Cup Sittler scored the overtime game winning goal against Czechoslovakia, to win the tournament. During the 1977-78 season, Sittler would have his best offensive year, with 117 points , finishing 3rd in the NHL. In a poll on NHL coaches he finished near the top in faceoffs, playmaking, hardest worker, most valuable & leader (ironically finishing first or second in each of those categories with Bobby Clarke). Sittler was on his way to establishing himself as the greatest Leaf player ever. One would think everything would be great with himself and the team, but it wouldn't remain that way for long.
Harold Ballard had a personal feud with Alan Eagleson. So did Punch Imlach, who was hired as the Leaf's head coach. Eagleson happened to be Sittler's agent. Between periods of Hockey Night In Canada they had a feature called "Showdown" which was taped in the off season. They would have a competition between players taking breakaways on goaltenders. Ballard started the feud with Sittler by banning Sittler from appearing on this popular intermission feature. Later the Leafs would trade Darryl's best friend and teammate Lanny McDonald to the Colorado Rockies. Near the trading deadline in the spring of 1980, a trade to the Rangers was nixed at the last moment by New York's owner. It wasn't too long until Sittler had resigned as the Leaf's captain. The 1980-81 season opened with widespread rumours that Sittler would be headed to the Flyers for St.Croix & MacLeish. Sittler would end the season still as a Leaf.

Sittler in last
days as captain
Once enemies, Sittler and
Clarke become teammates

It wasn't until January 20th, 1982 that the Leafs finally traded their alltime leading scorer. He headed to Philadelphia in exchange for Rick Costello, Hartford's 1982 2nd Rounder (Peter Ihnachek) and Ken Strong. He would get 32 points in his 35 games including 21 in the last 20. One of those points was his 400th career goal March 18th 1982 vs Chicago, tying the game with just :22 left. Unfortunately the Flyers got bounced from the playoffs early that year. That early playoff exit allowed Sittler to play for Canada at world championships and he was named as one of Canada's best 3 players (with Bill Barber and Paul Reinhart). The next season was productive offensively for Sittler, getting 82 points (2nd on the team to Clarke) and led the team in goals with 43. This productivity got Sittler named to the mid-season all star game (which was Darryl's 4th all star game). That same year Darryl would hit another milestone in a Flyers' jersey. On January 20th, 1983 , Sittler would score a second period goal against Calgary Flames' goalie Don Edwards. That would be the 1000th point of Sittler's career.
After the 1983-84 Bobby Clarke had announced his retirement, as he moved to become the Flyers' new general manager. Darryl was signed to a 2 year contract extension at $200,000 per season. Darryl was told he was about to be named new captain of the Flyers, replacing Clarke. At a team luncheon where the 1984-85 edition of the Flyers were introduced, Sittler was a little worried why he wasn't introduced as the new team captain - and for good reason. Later that day he would find out that Clarke, in his first trade as G.M. had sent him to Detroit for Joe Paterson & Murray Craven (Craven would still be in the NHL 15 years after the trade). Sittler would never recover from what he considered a betrayal, scoring only 11 goals for the Wings that year. In a way truly unfitting of a player of Sittler's character, the last year of contract bought out for $125,000.

Sittler spent 2.5 years
in the Orange & Black
After retirement the Toronto Maple Leafs finally mended their relationship with their great former captain. Currently Sittler represents the Leafs in the areas of Marketing, Community Relations, and Alumni Relations. In 15 National Hockey League seasons, he had 484 goals and 1,121 points. At the time of his retirement in 1985, he stood 15th on the list of all- time scoring leaders.



| | | | | | | | | | | | | |
| --- | --- | --- | --- | --- | --- | --- | --- | --- | --- | --- | --- | --- |
| Year | GP | G | A | Pts | PIM | +/- | PP | SH | GW | GT | Sht | Sh% |
| 1981-82 | 35 | 14 | 18 | 32 | 50 | -1 | 5 | 1 | 2 | 2 | 114 | 12.28 |
| 1982-83 | 80 | 43 | 40 | 83 | 60 | 17 | 10 | 0 | 8 | 2 | 231 | 18.61 |
| 1983-84 | 76 | 27 | 36 | 63 | 38 | 13 | 11 | 1 | 3 | 1 | 212 | 12.74 |
| TOTAL | 191 | 84 | 94 | 178 | 148 | 29 | 26 | 2 | 13 | 5 | 557 | 15.08 |

| | | | | | | | | | | | | |
| --- | --- | --- | --- | --- | --- | --- | --- | --- | --- | --- | --- | --- |
| Year | GP | G | A | Pts | PIM | +/- | PP | SH | GW | OT | Sht | Sh% |
| 1982P | 4 | 3 | 1 | 4 | 6 | | 1 | 0 | 0 | 0 | | |
| 1983P | 3 | 1 | 0 | 1 | 4 | -4 | 0 | 0 | 0 | 0 | | |
| 1984P | 3 | 0 | 2 | 2 | 7 | -1 | 0 | 0 | 0 | 0 | 6 | 0.00 |
| TOTAL | 10 | 4 | 3 | 7 | 17 | -5 | 1 | 0 | 0 | 0 | 6 | 66.67 |


---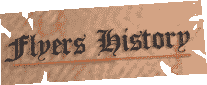 Copyright 1998-2008 - P.Anson